An action timer has been implemented by the PokerStars for the first time in impromptu High Roller one-day $25K. The timer is called as "shot clock, and has been implemented in the championship going at the Bahamas.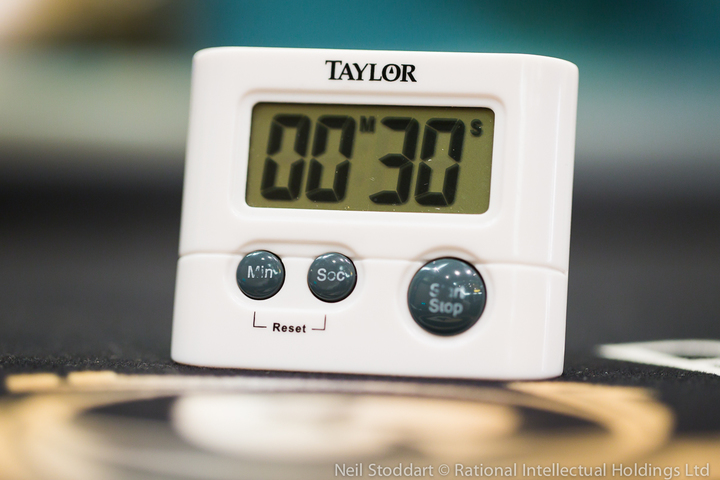 The timers implemented are simple, handheld devices; it is set for the time of 30-second. When a player turns to action, the button of timer is pressed by dealer to start the countdown. As if now the players are getting three time banks that worth 30 seconds apiece. Though the system is an unsophisticated system for sure, however, the move taken by PokerStars is successful till now.
Speaking about the implementation of timer in the game, the Live Poker Operations Department Head of PokerStars, Neil Johnson said that people have accepted this change and not complaining too much. My account on Twitter has not exploded with messages and thus it seems everything is fine.
PokerStars Bahamas Championship Originally schedule included the standard issue $25K, $50K and $100K, tournaments for the players who are deep-pocketed. However, the high roller community made a movement and resulted in the additional of six events tacked on. It is much like those two events, which were included in the Prague at Steve O'Dwyer.
At time of introduction of timer in the game, the authorities from PokerStars asked the players whether they are comfortable with the timer. Upon which everybody seems comfortable. And after receiving the approval the initiative was taken.
The championship drew 59 entries in total. Out of those, Forty-two were unique entries. Thus about 17 players out of 59 felt good about the change in structure and the introduction of timers. Hope the introduction of timer in the game brings great results for players. This move has been taken to benefit the players.